Powerful News / Noticiero Poderoso
Posted September 30, 2023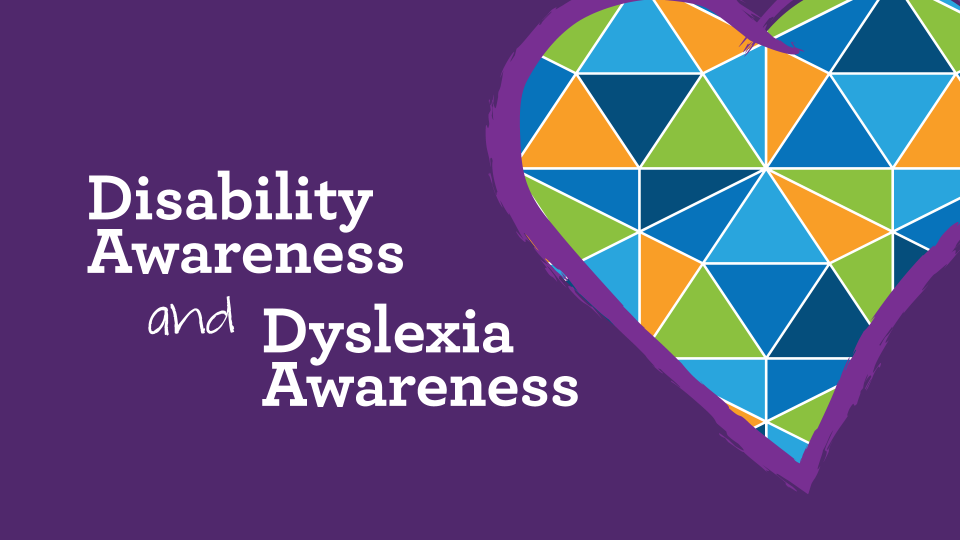 ---
Important Dates / Fechas Importantes
Oct 4: National Walk/Roll to School Day / Día nacional para ir a la escuela a pie o sobre ruedas
Oct 6, 8:15am: Coffee with the Principal / Café con la directora
Oct 6: Individual student picture day / Día de fotos estudiantil individuales
Oct. 9: Valdez Panther Fun Run / Carrera Divertida de Valdez
Oct. 11, 7:00pm: PTO Meeting / Reunión del PTO
Oct. 12, 13, & 16: NO SCHOOL for ECE-5th / NO HAY CLASES para ECE-5to grados
Oct. 19, 4-9pm: Valdez Fundraiser at Bad Daddy's Burger Bar / Recaudación de fondos de Valdez en Bad Daddy's Burger Bar
Oct. 30, 4:30-6:30pm: SAVE THE DATE! Día de los Muertos Celebration / ¡RESERVA LA FECHA! Celebración del Día de los Muertos
---
Thank you to the Valdez community
Thank you for all of your donations to our families in need! It's times like these when we appreciate even more the support and generosity of our wonderful community. If you have the means, our families are still in need of:
RTD bus passes (which can be purchased in packs of 10 for $28 at Safeway or King Soopers)
phone cards (see example)
backpacks for students
winter clothes and jackets
sizes 10-16 uniforms
boys' street clothes – all sizes
***all clothing donations must be in excellent, clean condition***
---
Gracias a la comunidad Valdez
¡Gracias por todas sus donaciones a nuestras familias necesitadas! Es en momentos como estos cuando apreciamos aún más el apoyo y la generosidad de nuestra maravillosa comunidad. Si tiene los medios, nuestras familias todavía necesitan:
Pases de autobús RTD (que se pueden comprar en paquetes de 10 por $28 en Safeway o King Soopers)
tarjeta telefonica (ver ejemplo)
mochilas para estudiantes
ropa y chaquetas de invierno
tallas 10-16 uniformes
ropa de calle para niño – todas las tallas
***all clothing donations must be in excellent, clean condition***
---
October is Disability Awareness Month and Dyslexia Awareness Month
National Disability Employment Awareness Month was established in 1988 by the US Congress. It is an opportunity to "pay tribute to the accomplishments of the men and women with disabilities" (Library of Congress) while also serving as an opportunity for organizations to ensure they are meeting the diverse needs of individuals with disabilities. The theme for NDEAM 2023 is "Advancing Access and Equity" to honor the 50th anniversary of the passage of the Rehabilitation Act of 1973.
October is also Dyslexia Awareness Month which was formally recognized by Congress in 2015 through this Cassidy Mikulski Dyslexia Resolution 275 as a way to spotlight one of the most common language-based learning disabilities that impacts almost 20% of school-age children in the US.
For a dyslexia fact sheet from the Colorado Department of Education, click here.
Here are some of the many Disability Awareness recognitions within October:
---
Octubre es el Mes de Concientización sobre Discapacidad y el Mes de Concientización sobre Dislexia
El Mes Nacional de Concientización sobre el Empleo de Discapacitados fue establecido en 1988 por el Congreso de los Estados Unidos. Es una oportunidad para "rendir homenaje a los logros de los hombres y mujeres con discapacidades" (Biblioteca del Congreso) y al mismo tiempo sirve como una oportunidad para que las organizaciones se aseguren de satisfacer las diversas necesidades de las personas con discapacidades. El tema de NDEAM 2023 es "Avanzando en el acceso y la equidad" en honor al 50.º aniversario de la aprobación de la Ley de Rehabilitación de 1973.
Octubre también es el Mes de Concientización sobre Dislexia, que fue reconocido formalmente por el Congreso en 2015 a través de la Resolución 275 sobre dislexia de Cassidy Mikulski como una forma de resaltar una de las discapacidades de aprendizaje basadas en el lenguaje más comunes que afecta a casi el 20% de los niños en edad escolar en los EE. UU.
Para obtener una hoja informativa sobre dislexia del Departamento de Educación de Colorado, haga clic aquí.
Éstos son algunos de los muchos reconocimientos de Concientización sobre la Discapacidad en octubre:
---
Free Experience Dyslexia Simulation
DenCoKid is hosting a FREE Experience Dyslexia Simulation experience
to families, educators and the community.
October 8th, 2023
10:30am-12:30pm
Global Down Syndrome Foundation
3239 E. 2nd Ave, Denver
This empathy-building simulation allows participants to experience some of the challenges and frustrations faced by people with attention and language-based learning differences. Participants are guided through six learning tasks commonly encountered in the classroom or workplace. These activities are followed by a group discussion, focused on experiences shared and lessons learned. This event will be in English. Please visit www.dencokid.com to register.
---
Una experiencia gratuita de simulación de dislexia
DenCoKid está organizando una experiencia GRATUITA de simulación de dislexia
para familias, educadores y la comunidad.
8 de octubre de 2023
10:30 a. m. a 12:30 p. m.
en la Fundación Global para el Síndrome de Down
3239 E. 2nd Ave, Denver
Esta simulación de desarrollo de empatía permite a los participantes experimentar algunos de los desafíos y frustraciones que enfrentan las personas con dificultades de atención y aprendizaje basadas en el lenguaje. Los participantes son guiados a través de seis tareas de aprendizaje que se encuentran comúnmente en el aula o en el lugar de trabajo. Estas actividades van seguidas de una discusión grupal, centrada en las experiencias compartidas y las lecciones aprendidas. Este evento será en inglés. Visite www.dencokid.com para registrarse.
---
Celebrity Crossing Guard on Walk/Roll to School Day!
National Walk/Roll to School Day is Wednesday, October 4th. On this day, we will have a special celebrity guest assisting our crossing guard. Please help us celebrate by traveling to school using "active transportation."
We are excited to announce that our celebrity crossing guard will be: Denver City Councilwoman Flor Alvidrez!
Walk, ride your bike, use your wheelchair, scooter, skateboard, or ride RTD on October 4th to receive a raffle ticket to win an exclusive lunch with the principal. If you need to drive to school, please park one or more blocks away from the school and walk the rest of the way to receive your raffle ticket. Our goal is to have everyone use human-powered transportation on this day!
More than 25 DPS schools are participating in this event. Together we can create a healthy community!
---
---
¡Guardia de cruce famosa en el día de caminar o ir en bicicleta a la escuela!
El Día Nacional de Ir a la Escuela a Pie o Sobre Ruedas es el 4 de octubre. En este día, tendremos un famoso invitado especial que ayudará a nuestro guardia de cruce. Ayúdenos a celebrar viajando a la escuela usando "transporte activo".
Nos complace anunciar que nuestro famoso guardia de cruce será: Flor Alvídrez, Concejal de la ciudad de Denver!
Camine, ande en bicicleta, use su silla de ruedas, scooter, patineta o monte RTD el 4 de octubre para recibir un boleto de rifa para ganar un almuerzo exclusivo con el director. Si necesita conducir a la escuela, estacione a una o más cuadras de la escuela y camine el resto del camino para recibir su boleto para la rifa. ¡Nuestro objetivo es que todos usen el transporte impulsado por humanos en este día!
Más de 25 escuelas de DPS están participando en este evento. ¡Juntos podemos crear una comunidad saludable!
---
Individual Student Picture Day
Individual Student Picture day is Friday, October 6th. Use picture day ID EVT9DPDBZ to order at mylifetouch.com.
Students may choose their wardrobe on this special day. Please encourage them to dress for success, keeping in mind that they are role models. Please send your photo order envelope with your student next Friday; order forms went home in Friday folders today.
We need parent volunteers to help on picture day! There will be 2 shifts: 8:15am to 11:30am AND 11:30am to 2:30pm. You will receive a free basic picture package for helping! Please email kris_deforest@dpsk12.net if interested.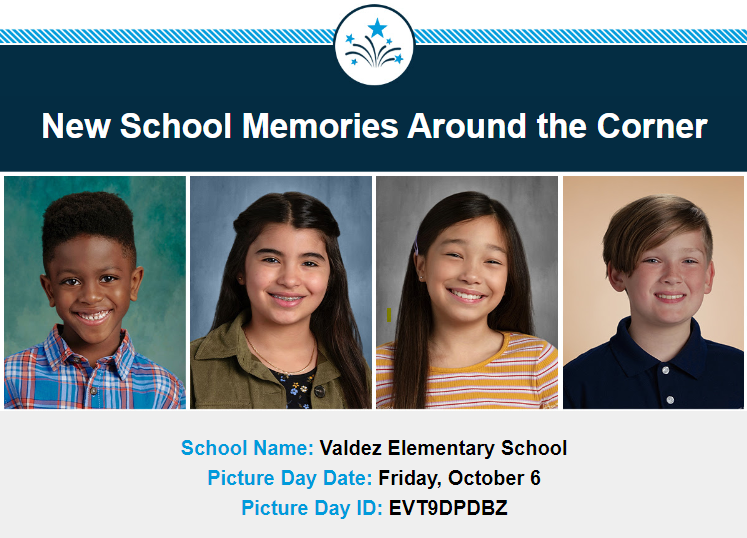 Día de fotos estudiantil individuales
El día de la fotografía individual es el viernes, 6 de octubre. Utilice la identificación del día con foto EVT9DPDBZ para ordenar en mylifetouch.com. 
Los estudiantes pueden elegir su vestuario en este día especial. Aliéntelos a vestirse para el éxito, teniendo en cuenta que son modelos a seguir. Envié su sobre de su pedido de fotos con su estudiante el próximo viernes. Los formularios de pedido se enviaron a casa en las carpetas de los viernes hoy.
¡Necesitamos padres voluntarios para ayudar el día de la fotografía! Habrá 2 turnos: de 8:15 a 11:30 a.m. y de 11:30 a.m. a 2:30 p.m. ¡Recibirás un paquete de imágenes básico gratuito por ayudar! Envíe un correo electrónico a kris_deforest@dpsk12.net si está interesado.
---
Coffee with the Principal
This is an opportunity to listen to school updates and ask questions directly to the school principal.
All are welcome. Please join us!
Friday, October 6th
—–> 8:15 am IN PERSON or Join Virtually <—–
Join Zoom Meeting
SAVE THE DATES! Mark your calendar with the 2023-24 dates for Coffee with the Principal:
Nov. 10th; Dec. 1st; Jan. 5th; Feb. 2nd; March 1st; April 5th; May 3rd (all at 8:15 a.m.)
Join in person at Valdez or online via the recurring Zoom link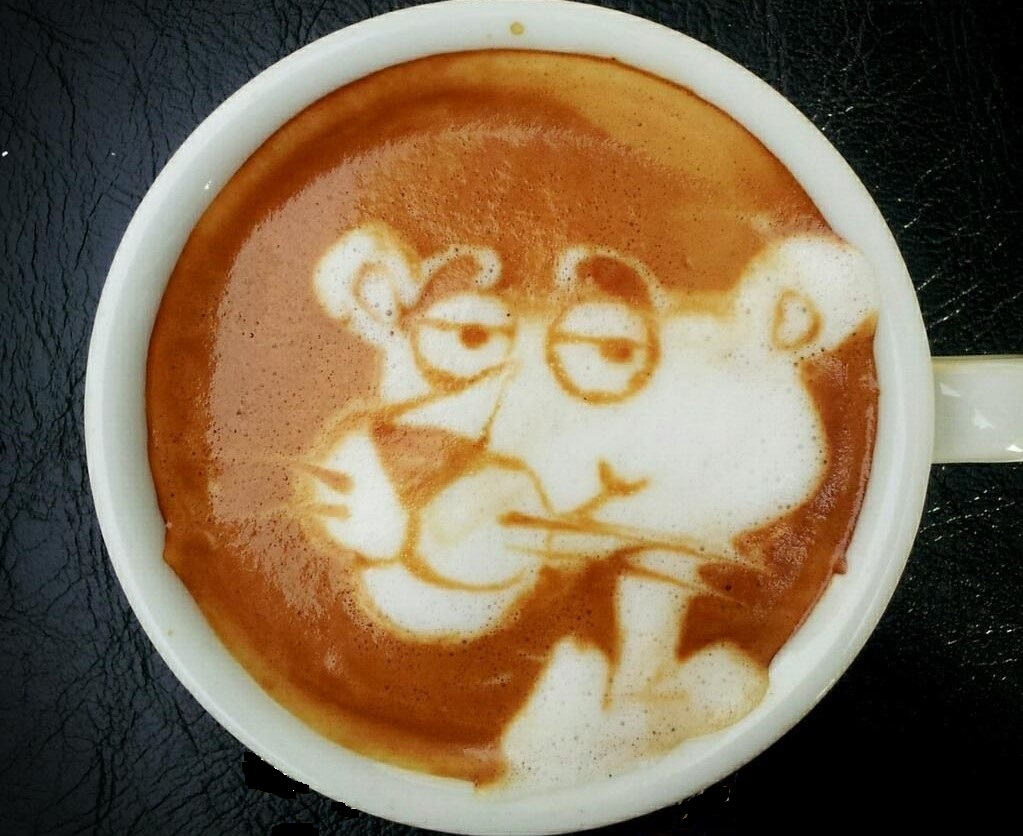 Café con la directora
Esta es una oportunidad para escuchar las actualizaciones de la escuela y hacer preguntas directamente a la directora de la escuela.
Todos son bienvenidos.¡Por favor únete a nosotros!
Viernes 6 de octubre
—–> 8:15 am EN PERSONA o Únete virtualmente <—–
Unirse a la reunión de Zoom
¡RESERVA LAS FECHAS! Marca su calendario con las fechas de 2023-24 para Café con la directora:
10 de noviembre; 1 de diciembre; 5 de enero; 2 de febrero; 1 de marzo; 5 de abril; 3 de mayo (todos a las 8:15 a. m.)
Únase en persona en Valdez o en línea a través del enlace recurrente de Zoom
---
Music News
LAST CHANCE! Families with students in Kinder through 5th: Please take our annual Family Music Survey so I can get to know your family better! Deadline to respond is Friday, October 6th.
For ECE, Kinder, and 1st grade students: Inside the Orchestra has some of their "Tiny Tots" events in October on 10/14, 10/22, and 10/25! These are 45-minute immersive, interactive concerts for kids ages 7 and under. Click on the dates to buy full price or request discounted/free tickets.
Save the Dates! See below for when your student will perform this year:
Mon Oct 30 – after school
5th, 2nd, and Aplausos perform at Día de los Muertos concert!
Wed Dec 13 – evening
3rd, 1st, and Aplausos perform at Posadas concert!
Mon May 13 – morning
4th and Kinder perform at Mother's Day concert!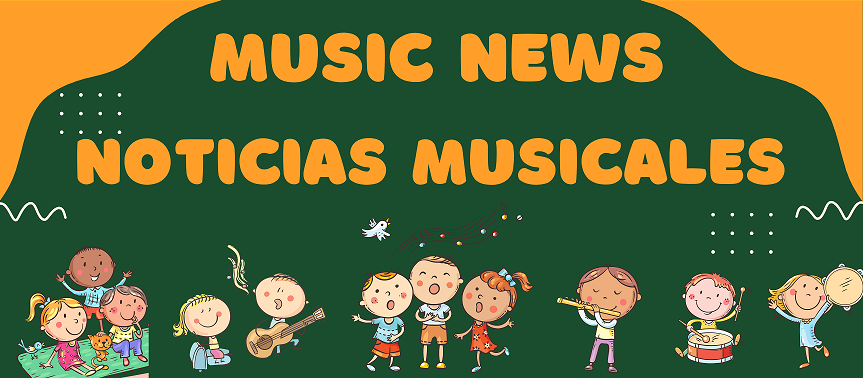 Noticias Musicales
¡ÚLTIMA OPORTUNIDAD! Familias con estudiantes de kínder a 5.º: ¡Por favor, complete nuestra Encuesta Familiar anual de música para que pueda conocer mejor a su familia! La fecha límite para responder es el viernes 6 de octubre.
Para estudiantes de ECE, Kinder y 1er grado: ¡Inside the Orchestra tiene algunos de sus eventos de "Tiny Tots" en octubre los días 10/14, 10/22 y 10/25! Son conciertos interactivos e inmersivos de 45 minutos para niños menores de 7 años. Haga clic en las fechas para comprar el precio completo o solicitar entradas con descuento/gratuitas.
¡Reserva las Fechas! Lee abajo para ver cuando va a cantar su hijo este año!
Lunes Oct 30 – después de escuela
5to, 2do, y Aplausos realizan en el concierto de Día de los Muertos!
Miércoles Dec 13 – por la noche
3er, 1er, y Aplausos realizan en el concierto de Posadas!
Lunes May 13 – por la mañana
4to y Kinder realizan en el concierto do Día de las Madres!
---
PTO Meeting / Reunión del PTO
All are welcome to our monthly PTO meeting the second Wednesday of every month, 7:00-8:00 pm!
Please use the link to join.
¡Todos son bienvenidos a nuestra reunión mensual de PTO el segundo miércoles de cada mes, de 7:00 a 8:00 pm!
Utilice el enlace para unirse.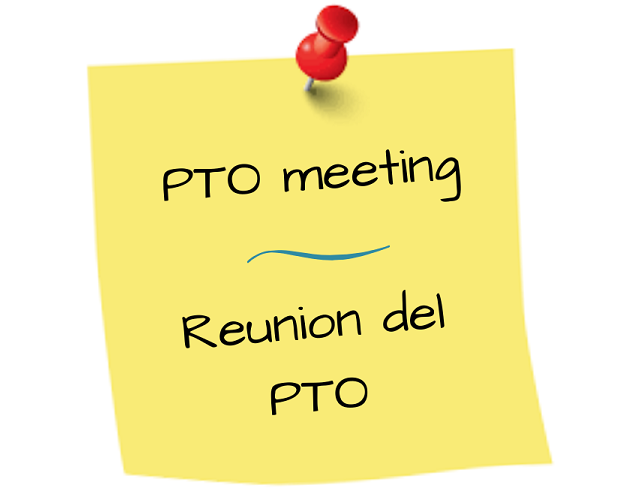 Wednesday, October 11
Miércoles, el 11 de octubre
7:00-8:00 PM
Join Meeting / Unirse a la reunión
---
Taller sobre Rutinas en la Primera Infancia
Programa Familiar de Lenguaje invita a familias hispanohablantes con peques de 5 años o menos a un taller en tres partes sobre la importancia de implementar rutinas con los niños. Este taller le presentara herramientas para utilizar en casa y dará la oportunidad de platicar con otros cuidadores de niños sobre estrategias que pueden implementar al diario. Las tres clases serán Lunes, 2, 9 y 23 de octubre 9:30-11AM en Escuela Valdez. Cuidado de niños limitado esta disponibles. El taller se impartirá en español. No se proporcionará traducción en ingles. Se puede registrar aquí.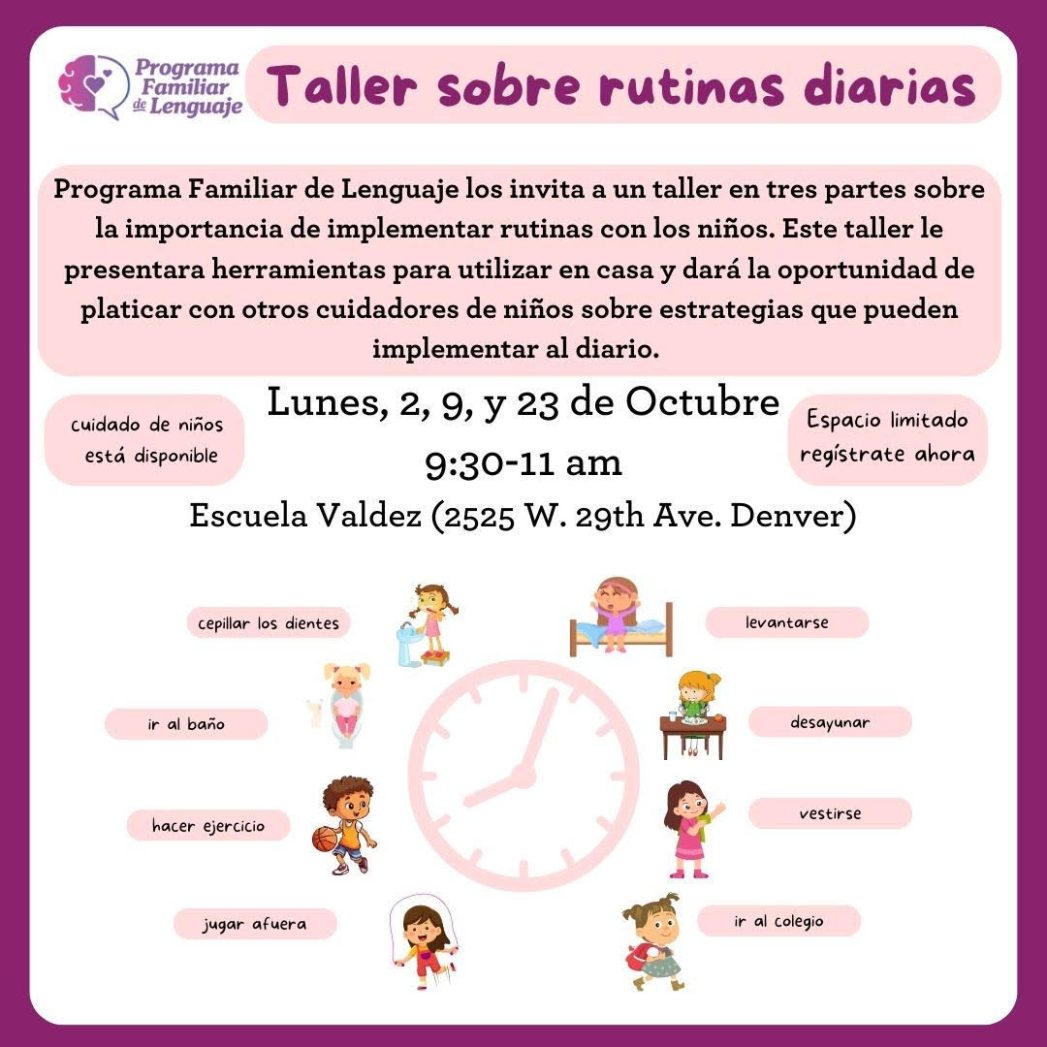 Workshop on Routines in Early Childhood
Programa Familiar de Lenguaje invites Spanish speaking families with children 5 and under to a three-part workshop on the importance of implementing routines with children. This workshop will introduce you to tools to use at home and give you the opportunity to talk with other caregivers about strategies you can implement on a daily basis. The three classes will be held Mondays, October 2, 9 and 23 from 9:30-11AM at Escuela Valdez. Limited childcare is available. The workshop will be in Spanish. English translation will not be provided. Register here.
---
Folklorico Dance Classes!
Folklorico dance classes will be returning to Valdez! We will have 2 information sessions on October 5th in the auditorium at 5:30p and 6pm. Please call Carra at 720-690-3204 if you're not able to attend but would like more info. Classes will be for ages 4-13 years old.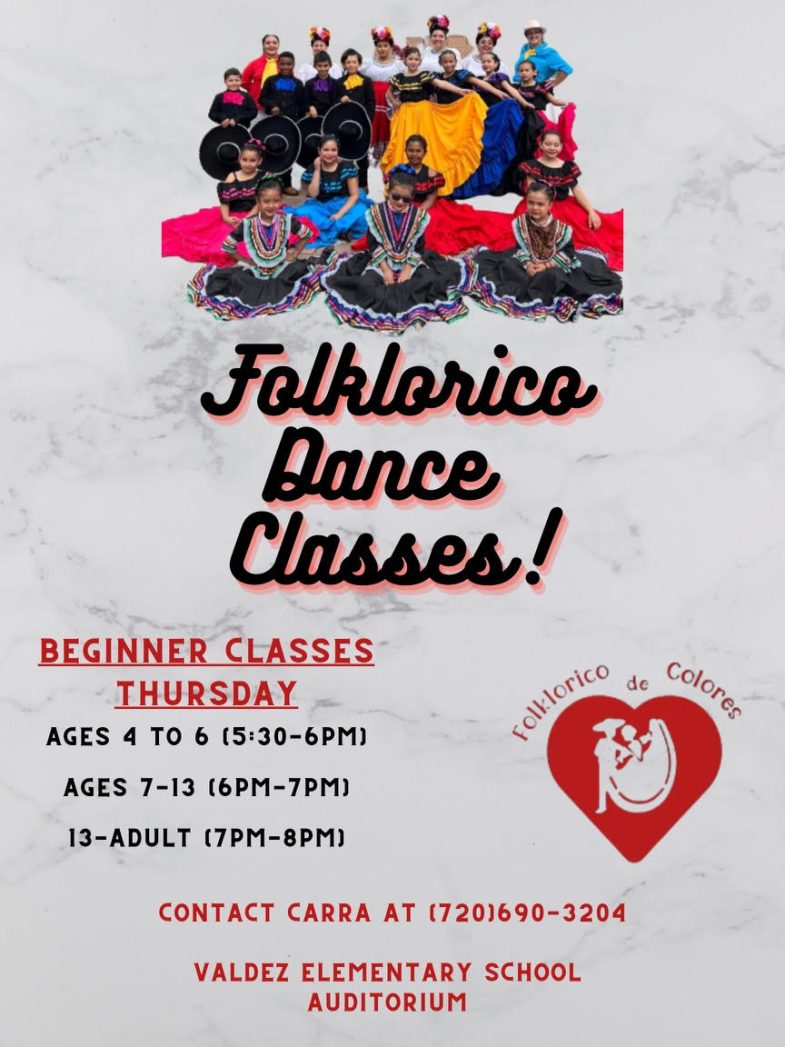 Las clases de baile folclórico
¡Las clases de baile folclórico volverán a Valdez! Tendremos 2 sesiones informativas el 5 de octubre en el auditorio a las 5:30 p.m. y a las 6 p.m. Por favor, llame a Carra al 720-690-3204 si no puede asistir, pero desea más información. Las clases serán para niños de 4 a 13 años.
---
Give to Valdez
Proud sponsor and parent, Nando Garcia with MAS Casa Group and Keller Williams Realty Downtown, has graciously offered to donate 25% OF GROSS SALES (indefinitely) from business done with Escuela Valdez families – directly back to Escuela Valdez via the Valdez PTO.
Whether you are a first time home buyer, looking for a change, or are looking to invest more in real estate, reach out to Nando for a win-win situation for you and the school to support our kids and keep this amazing school funded as needed!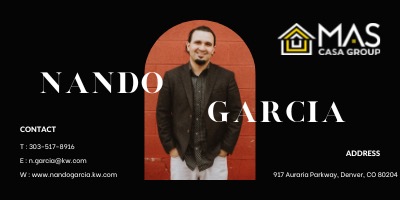 Dale a Valdez
Orgulloso patrocinador y padre Nando Garcia con MAS Casa Group y Keller Williams Realty Downtown gentilmente se ha ofrecido donar 25% de sus ventas de negocios realizados con familias de Escuela Valdez (indefinidamente). Esta donación será directamente para ayudar a Escuela Valdez a través de la organización de Padres y Maestros (PTO).
Si usted es comprador de bienes raíces por primera vez o buscando un cambio o queriendo invertir, comuníquese con Nando para consultar. Esta oferta es una enorme ganancia para todos, la escuela y las familias de nuestra comunidad. ¡Sigamos apoyando a nuestros niños para mantener esta increíble escuela financiada como sea necesario!
---
Enrichment classes started this week!
We still need a few volunteers:
– Swim volunteer on Thursdays – 3:10-4:30. If your child is in a swim class, please consider supporting our program and partnership with Ashland, which is bringing swim lessons and fun to 50 kids this session. We cannot run the class without a volunteer in the water 4-4:30 (to accompany our swimmers under 6 yr during their open swim). Contact MC if you can commit to all or specific dates – 303.587.1686.
– Tuesday on-site volunteer – weekly, 2:55-4:40pm. Check in on classes and help where needed; let parents in during pickup and help direct them to class locations.
Thank you Valdez community for your generous contributions to enrichment! Your donations support the program as a whole, allowing all K-5 students to take one or more classes. If you'd still like to contribute (suggested amount $75/class spot, but any amount welcome), here are the payment options:
– Cash or Check (to Valdez PTO, for enrichment) to the front office
– Online: https://givebutter.com/fall23enrichment

¡Las clases de enriquecimiento comenzaron esta semana!
Todavía necesitamos algunos voluntarios:
– Voluntario de natación los jueves, 3:10-4:30. Si su niño está en una clase de natación, favor de considerar apoyando nuestro programa y nuestra colaboración con Ashland, lo que está llevando las lecciones y diversión en el agua a 50 estudiantes esta sesión. No podemos dar la clase sin un voluntario en el agua 4-4:30 (para acompañar nuestros nadadores bajo de 6 años mientras su natación abierta). Contacte con MC si puede comprometerse a todos los jueves o a fechas específicas.
– Voluntario en-situ los martes – semanal, 2:55-4:45. Chequear a las clases y ayudar donde se necesita; dejar entrar los padres durante la recogida y orientarlos a los lugares de clase.
¡Gracias a nuestra comunidad Valdez por sus contribuciones generosas al enriquecimiento! Sus donaciones apoyan el programa en su conjunto, permitiendo a todos los estudiantes K-5 a tomar uno o más talleres. Si todavía quería contribuir (cantidad sugerida $75/clase, pero cualquier cantidad será bienvenida), aquí están las opciones para pagar:
– Efectivo o chequeo (a Valdez PTO, para enriquecimiento) > la oficina principal
– En linea: https://givebutter.com/fall23enrichment
---
The Valdez Fun Run is coming October 9th!
The Fun Run is quickly approaching on Oct 9. Below are the class incentives for each day. Don't forget the class with the most donations at the end of the week will get to slime Ms. D. If you still haven't registered, head to www.mybooster.com, searching for Valdez, and register your student(s) there.
Volunteers needed for the Fun Run, please sign up on the link or contact Lisa at lisatre720@gmail.com. Thank you! https://helpcounter-kiosk.com/ci/signup/158101becda
10/3 – grade with most new donations tonight = hat day
10/4 – grade with most new donations tonight = crazy hair day
10/5 – grade with most new donations tonight = popsicle party
10/6 – Last weekend for donations + grade with most new donations over the weekend = free day in gym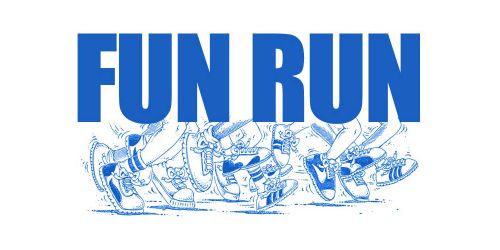 ¡La carrera divertida de Valdez llegará el 9 de octubre!
La carrera divertida se acerca rápidamente el 9 de octubre. A continuación se muestran los incentivos de clase para cada día. No olvide que la clase con la mayor cantidad de donaciones al final de la semana recibirá a la Sra. D. Si aún no se ha registrado, diríjase a www.mybooster.com, busque Valdez y registre a sus estudiantes allí.
Se necesitan voluntarios para la Fun Run, por favor regístrese en el enlace o póngase en contacto con Lisa en lisatre720@gmail.com Gracias! https://helpcounter-kiosk.com/ci/signup/158101becda
3 de octubre – grado con más donaciones nuevas esta noche = día del sombrero
4 de octubre – grado con más donaciones nuevas esta noche = día del cabello loco
5 de octubre – grado con más donaciones nuevas esta noche = fiesta de paletas
6 de octubre – Último fin de semana para donaciones + calificación con la mayoría de las donaciones nuevas durante el fin de semana = día gratis en el gimnasio
---
Family Photo Opportunity
It is the perfect time of year for those family pictures! Leaves are changing & weather is perfect for them!
We are offering mini photoshoots at our Valdez Community Garden! (Did you know our school has its own community garden? It's right next to the parking lot.)
We are offering these pictures with the "pay what you can model" with a suggested donation of $50. We want to make this opportunity accessible for all! (if you are able to pay more, please do!)
We are able to accommodate 4 families in an hour, so sessions will last 15 minutes. Please come dressed for them, there are no outfit changes. All profit will go to the school. Thanks to our amazing photographer Maria Pardo who will be donating her time and talent!
Dates are : October 8th 9 am – 12 pm
October 28th 9 am – 12 pm
Register here for your preferred day and time.
It is our first year doing this event, please come and support the school and leave with a great family picture!
If you have any questions or comments text Laura at 703-966-5478
---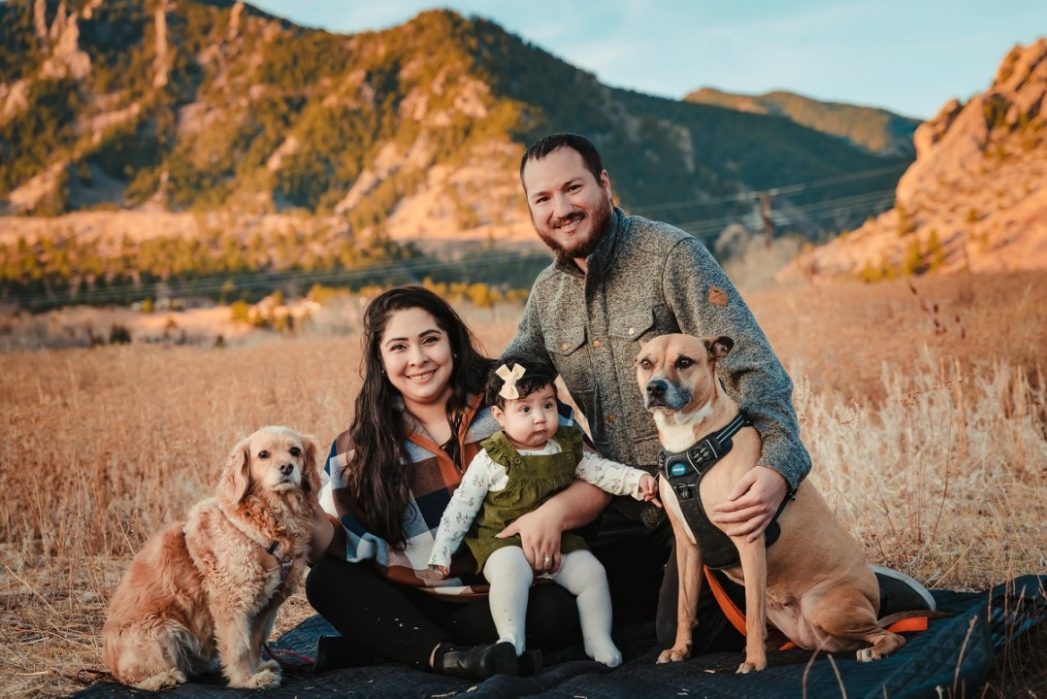 ---
Oportunidad para tomar fotografías familiares
¡Es la época perfecta del año para tomarse esas fotos familiares! ¡Las hojas están cambiando y el clima está perfecto!
Estamos ofreciendo mini sesiones de fotos en nuestro Jardín Comunitario de Valdez! (¿Sabías que nuestro escuela tiene su propio jardín comunitario? Está justo al lado del estacionamiento.)
Estamos ofreciendo estas fotografías con el modelo "paga lo que puedas" con una donación sugerida de $50 ¡Queremos que esta oportunidad sea accesible para todos!
Las sesiones durarán 15 minutos, así que podemos acomodar a 4 familias en una hora. Venga vestido para la ocasión, no habrá tiempo para cambios de vestuario. Todas las ganancias irán a la escuela gracias a nuestra increíble fotógrafa María Pardo quien donará su tiempo y talento.
Las fechas son: 8 de octubre de 9 a. m. a 12 p. m.
28 de octubre de 9 a. m. a 12 p. m.
Regístrese aquí para su día y hora preferidos.
Es el primer año que realizamos este evento ¡Venga y apoye a la escuela y salga con una excelente foto familiar!
Si tiene preguntas o inquietudes comuníquese con Laura via mensaje de texto al 703-966-5478
---
Valdez Family Business Directory
We would like to support fellow Valdez families and their businesses. Do you own a business? Please add your information to our business directory.
---
Directorio de Empresas de las Familias Valdez
Nos gustaría apoyar a las familias Valdez y sus negocios. ¿Tienes un negocio? Por favor agregue su información a nuestro directorio de empresas.
---
DPS Discount Alert! Colorado Rockies at Coors Field
This is your last chance to support the Colorado Rockies this season during DPS Discount Days! Please see the information below for the last Colorado Rockies home series of the 2023 season.
Join us in supporting the Colorado Rockies on Friday, September 29, Saturday, September 30 and Sunday, October 1 as they take on the Minnesota Twins in a three-game series at Coors Field. Tickets start at $12, with $2 from each ticket sold being donated back to the DPS Foundation! Buy your tickets today: Buy | Colorado Rockies Account Manager (ticketmaster.com)
*Enjoy the post-game fireworks show if you choose to go on Friday, September 29th!
You can also visit https://dpsfoundation.org/offers/ for more information on these discounts and other special offers.
---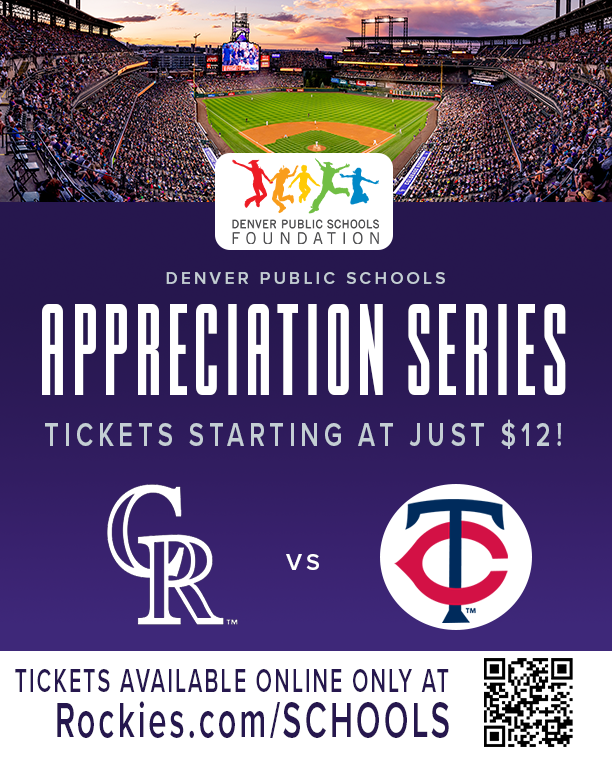 ---
¡Alerta de descuento de DPS! Montañas Rocosas de Colorado en Coors Field
¡Esta es su última oportunidad de apoyar a los Colorado Rockies esta temporada durante los días de descuento de DPS! Consulte la información a continuación para conocer la última serie local de los Colorado Rockies de la temporada 2023.
Únase a nosotros para apoyar a los Rockies de Colorado el viernes 29, sábado 30 de septiembre y domingo 1 de octubre cuando se enfrenten a los Mellizos de Minnesota en una serie de tres juegos en Coors Field. Los boletos comienzan en $12, ¡y $2 de cada boleto vendido se donan a la Fundación DPS! Compra tus entradas hoy: Comprar | Gerente de cuentas de los Rockies de Colorado (ticketmaster.com)
*¡Disfruta del espectáculo de fuegos artificiales posterior al juego si eliges ir el viernes 29 de septiembre!
También puede visitar https://dpsfoundation.org/offers/ para obtener más información sobre estos descuentos y otras ofertas especiales.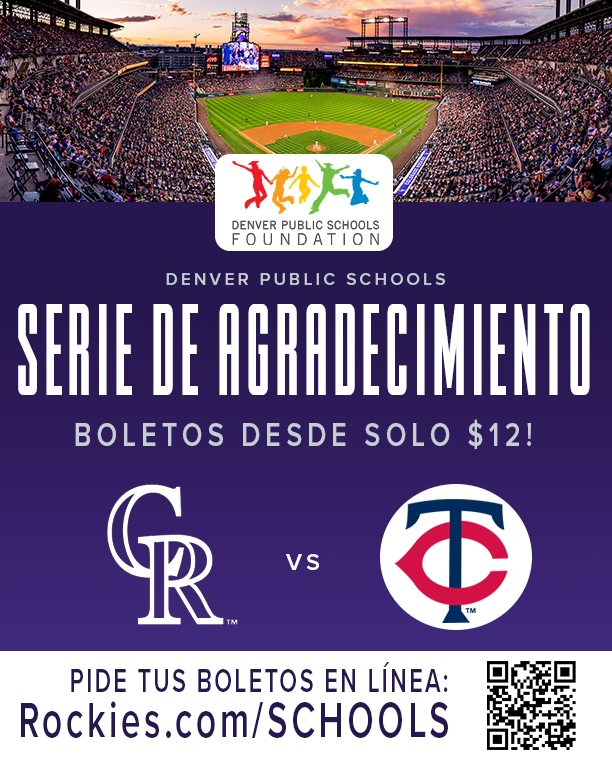 ---
School Safety at Valdez
Click here to see the final version of the DPS Long-term Safety Plan, released on June 30th.
More information can be found at https://safety.dpsk12.org/. Continue reading about our standard safety protocols HERE.
New Mental Health Resource
TherapyDirect is a new way to get the urgent counseling support you need with no insurance required. TherapyDirect offers same-day, online counseling to people in Colorado 18+. When you're feeling down, anxious, or alone, or you just want to talk to someone who gets it, TherapyDirect lets you connect directly to a professional counselor in minutes. No appointments or scheduling – just hop on your phone, laptop, or tablet for a 100% secure and confidential video call. Insurance is not required, and there are no program fees. Available from your mental health experts at WellPower, Monday – Friday, 9am – 5:30pm, at wellpower.org/therapydirect. Interpretation services on request.
---
Seguridad Escolar en Valdez
Haga clic aquí para ver la versión final del Plan de seguridad a largo plazo de DPS, publicado el 30 de junio.
Puede encontrar más información en https://safety.dpsk12. org/. Continúe leyendo sobre nuestros protocolos de seguridad estándar AQUÍ.
Nuevo recurso de salud mental
TherapyDirect es una nueva forma de obtener los servicios urgentes de consejeria que necesite, sin necesidad de contar con seguro. TherapyDirect ofrece asesoramiento en línea el mismo día a personas mayores de 18 años en Colorado. Cuando se siente deprimido, ansioso o solo, o simplemente quiere hablar con alguien que lo padezca, TherapyDirect le permite conectarse directamente con un consejero profesional en minutos. Sin citas ni programación: simplemente use su teléfono, computadora portátil o tableta para realizar una videollamada 100% segura y confidencial. No se requiere seguro y no hay tarifas de programa. Disponible a través de sus expertos en salud mental en WellPower, de lunes a viernes, de 9 a. m. a 5:30 p. m., en wellpower.org/therapydirect. Servicios de interpretación bajo petición.
---
Powerful News Needs You!
Want to be in the Powerful Newscast? Parents, please share your pictures and short (10-15 seconds or less) videos for submission to our Powerful Newscast. DUE by 5:00 p.m., Sunday, October 1st. Upload directly to this drive.
This school year, you and your family can look forward to watching the Powerful Newscast 1-2 times per month. See below for the upcoming October schedule:
Oct 6 – Powerful Newscast
Oct 13 – NO School
Oct 20 – Powerful Newscast
Oct 27 – Community Meeting (4th)
---
¡Noticias Poderosas se necesitan!
¿Quieres estar en las poderosas noticias? Padres, favor de compartir sus fotos y breves videos (menos de 10-15 segundos) para el Noticiero PODERoso semanal. VENCIMIENTO antes de las 5:00 p.m. domingo 1 de octubre. Subir directamente a esta unidad.
Este año escolar, usted y su familia pueden esperar ver el Noticiero Poderoso estudiantil 1 o 2 veces al mes. Consulte a continuación el próximo calendario:
6 de octubre: Noticiero estudiantil
13 de octubre: NO HAY CLASES
20 de octubre: Noticiero estudiantil
27 de octubre: Reunión comunitaria (4to grado)
---
How to Submit Attendance Online
DPS families now have the opportunity to save time by letting us know that your student or students are going to be arriving late, leaving early, or absent. Starting this 2023-24 school year, you will be able to use your computer or smartphone to let your school know about absences so you can focus on taking care of your child. Click here for instructions!
---
Cómo reportar la asistencia en línea
Las familias de DPS ahora tienen la oportunidad de ahorrar tiempo al informarnos si su estudiante o estudiantes llegará(n) tarde, temprano o se ausentará(n). A partir del año escolar 2023-24, podrá usar su computadora o teléfono inteligente para informar a la escuela las inasistencias a fin de poder centrarse en el cuidado de su estudiante. ¡Haga clic aquí para obtener instrucciones!
---
2023-24 Valdez School Calendar & Resources
---
2023-24 Calendario y recursos de la escuela Valdez
---